1. TWITTER!  I'm still a #newb here @Yankee_Wife, but I'm having sooo much fun! You girls are hi-LAR-ious! (I think I may be getting carried away-when it's time to go to bed my hubby says "it's time to stop tweeting now…")
2. James Avery Craftsman jewelry. I got a charm bracelet from my mother for Christmas and have been adding charms ever since. I've also gotten a few rings. It's really nice jewelry at an affordable price.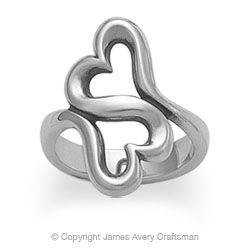 3. My new Bernardo shoes. Enough said.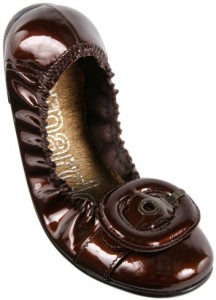 4. This one's a gimme: my iPhone. Totally, completely, 100% OBSESSED. It's always in my hand. I live with it all day. Morning til night. (True confession: I sleep with it under my pillow. I feel 'naked' without it. If it's in my purse while I'm out, I'm constantly checking to make sure it's still there in my front pocket.) Wonder if I need therapy? I'm sure there's an app for that out there somewhere.
5. Here's another gimme: BASEBALL! My true obsession with baseball really started when my boys were playing. I loved watching them play! There's nothin' else like it for a baseball mom. When I first moved to Houston I was an Astros fan. Then when I moved to NY with Hubby, he was a Yankees fan so we watched Yankee games all the time. Love it!! Now I'm an obsessed Yankees fan. But don't hold that against me-now that we're back in the Houston area for a while, we have season tix for the Astros. (You can take the girl outta the south, but you can't take the south outta the girl) Hubby and I are on a mission to go to a game at every MLB stadium. We're almost halfway there.
6. Snoopy. I'm obsessed with anything Snoopy. Period.
7. Growing my hair out! I've gone from 10 years of this:
(picture removed-just imagine short blonde hair)
to this:
(picture removed-just imagine shoulder length dark brown hair)
I want to let it grow out past my shoulders. I've had my hair short for so long that I want to try something different. After I've had it that way for a while, who knows? Maybe I'll go back to short again! Isn't it a girl's prerogative?
8. German Chocolate Cake. I have had this CRAVING for GCC for I don't know how long now. I just can't get enough. Ever tried GCC ice cream?? It's soooo delicious….
9 and 10. I've saved the best 2 for last. I just LOVE, LOVE, LOVE my Hubby and my boys. They mean the world to me! I will forever love them with all my heart!  xo
***********************************************************************************************
I'm totally linked!!